Focal's Double-duty 10″ Reference Monitor
Get to know our team of experts!
This article wasWritten By
Our Product Research Team
Get to know them!
The Focal Trio11 Be has created quite a stir here at Sweetwater. Here's why: Aside from the fact that it's a Focal product (a de facto guarantee of reference-grade performance), the Focal Trio11 Be offers a number of benefits that may not be apparent at first glance. A 3-way design with a 1″ tweeter, a 5″ woofer, and a 10″ subwoofer, the Trio11 Be delivers stunningly accurate reproduction of the audio spectrum from 30Hz to 40kHz (±3dB), resolving even the most minute details. Its circular midrange-tweeter housing may be rotated for either horizontal or vertical orientation. But here's where it gets really interesting: in Focus mode (which you can trigger remotely), the Trio11 Be operates as a two-way speaker, employing only the 5″ driver and the tweeter and limiting frequencies to between 90Hz and 20kHz — ideal for checking the quality of your mix on playback systems with limited frequency response.
It's also a 2-way reference
As a two-way monitor, the Focal Trio11 Be employs only its 5″ woofer and tweeter, and limits frequencies to between 90Hz and 20kHz. This configuration gives you the ideal compromise when checking the quality of your mix for playback systems with limited frequency response, such as televisions, computers, car radios, or portable speaker systems. Albeit less extended, the frequency response curve of the two-way configuration is identical to the Trio11 Be's 3-way curve, giving you a perfect instant comparison that preserves the stereo spectrum. A footswitch (available separately) lets you toggle configurations remotely from your listening position. Focusing on the critical middle frequency range is an important key to a good mix that translates to the world outside your studio.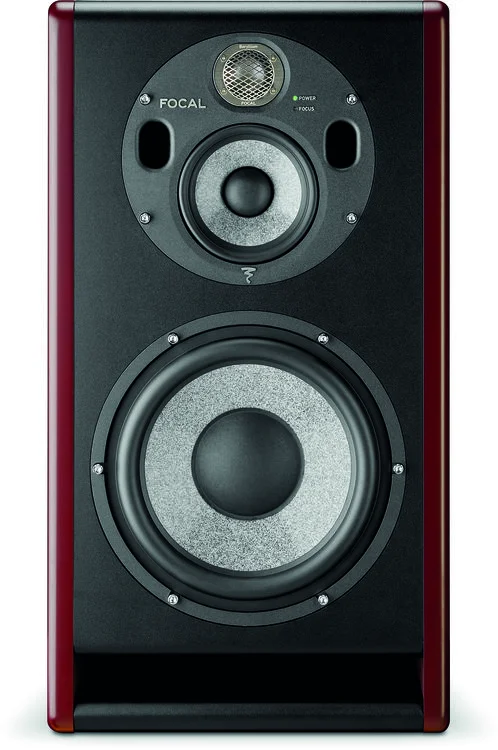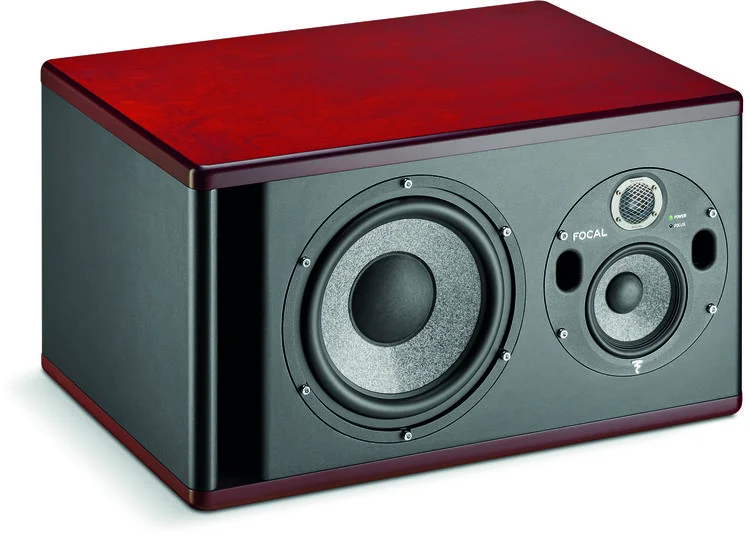 Optimized bass response in both modes
In the Focal Trio11 Be, two front-facing bass-reflex ports ensure that the 5″ W composite sandwich cone woofer performs identically in both 2-way and 3-way modes. The 10″ W composite sandwich cone subwoofer has its own large port integrated into the front baffle. Without concerns of rear-port saturation, front ports make it easy to position your monitors near a wall while maintaining superior low-frequency linearity. What's more, the 10″ sub's large front port gives you consistent bass performance at any SPL.
Hear the advantages of Focal's Beryllium inverted-dome tweeter
A Focal hallmark is the inverted-dome tweeter — and it's a big part of the magic behind the Trio11 Be's amazing performance. The particular advantage of the inverted dome is that it optimizes the mechanical coupling between the voice coil and the dome. As the voice coil is fixed at mid-height on the dome, it can uniformly move the Trio11 Be's entire cone surface. This design inherently offers high efficiency, precision, and energy, all resulting in an extremely precise soundstage. Add to that the use of Beryllium for the Trio11 Be's dome — a material noted for its incredible rigidity — and you've got a speaker that, with near-perfect linearity, extends all the way up to 40kHz.
W composite sandwich cone helps optimize frequency response
The Trio11 Be takes advantage of Focal's W composite sandwich cone for both its 5″ woofer and 10″ subwoofer. The unique characteristics of the cone permit optimization of the frequency response curve, thanks to the total control of three key parameters: lightness, rigidity, and damping. The sound is amazingly transparent, exhibits excellent phase response, and has extremely low distortion. Further, the 5″ woofer lives in its own isolated chamber within the cabinet; this prevents sympathetic vibration of the other drivers while optimizing the woofer's acoustic performance.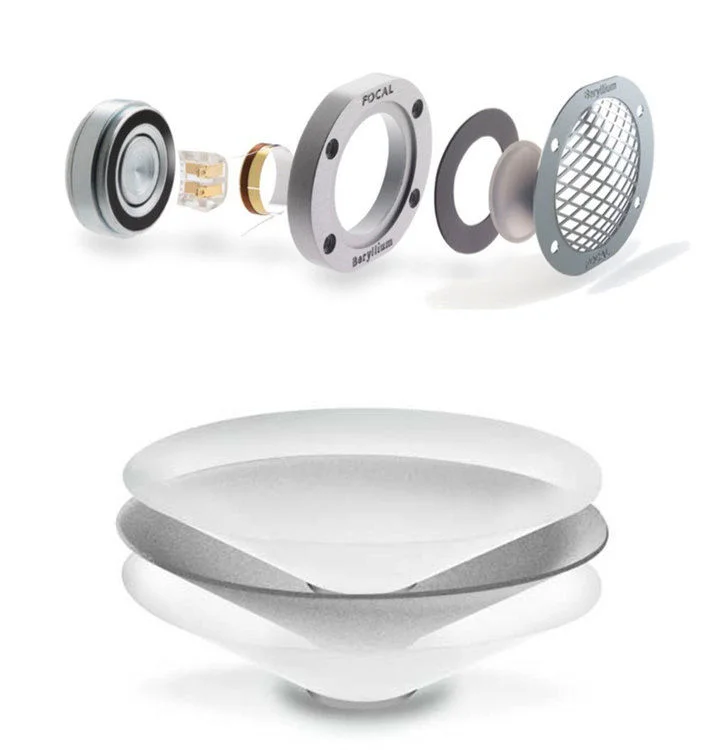 Focal Trio11 Be Features:
3-way, 2-way: two monitors in one with remote switching
Focus (2-way) mode is an ideal way to hear your mix on a bandwidth-limited reference
Uncompromised dynamics, linearity, and wide dispersion
Beryllium inverted dome tweeter: state-of-the-art speaker design and material
W composite sandwich cone woofer and sub for neutral, distortion-free sound
Rotating baffle facilitates both horizontal and vertical orientation in your studio
LF and HF shelving, LMF EQ, for simplified room integration
Bespoke tri-amplification for effortless performance:
10″ subwoofer: 300W Class G
5″ woofer: 150W Class G
1″ tweeter: 100W Class AB
High-SPL design (118dB peak @ 1m) accommodates all musical styles
Remote pedal jack (pedal not supplied) for toggling Focus mode
Most 1-button guitar amp footswitches are compatible
Warranty Info
Sweetwater's FREE 2-Year Total Confidence 
Coverage Warranty
Extra peace of mind at no extra cost.
Save money with FREE parts and labor
Get back to making music with the industry's fastest turnaround time
Fix it the first time with our award-winning, factory-certified Service Department